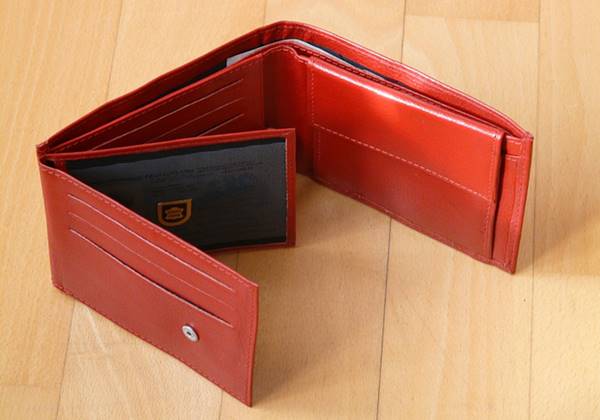 Buying a wallet seems like a very easy and ordinary thing to do with insignificant importance. It's just looking around for some models, and choose the one you like best, right? Well, there are some tips you certainly can benefit from when buying a wallet. This thing is not only helpful to store your identity and money but it can tell a lot about you as a person, i.e. prepared, organized or messy. Readout tips for buying a wallet to help you find the perfect billfold.
What Wallet is Best for You?
Contrary to popular belief, there is all sort of things that should be taken into consideration when picking for a wallet and what should be put in it. Our practical tips for buying a wallet will help you see your wallet as an investment and why this shouldn't be regarded as a straightforward decision.
Ditch all those thick, and cumbersome wallets that make an obvious bulk in your pocket. It's all about minimalism nowadays and having a slim wallet that is still able to hold all the necessity fits with everyone's different lifestyle. Believe it or not, most men have this mindset where they need to fill whatever space or slot they find in their big and spacious wallets. This is pretty much the same with storage space at home where you will always find things to store when you know there is an unfilled and empty storage space. You should throw away this mindset and just cut back to the bare essentials.
Generally speaking, you only need about 6 or 8 card slots for a wallet. It's more than enough for every individual personally. Nothing less and nothing more.
Always go for a high-quality product and make sure you are not swayed by the numbers on the price tags. Products that you think are too good for such prices because most of the time they will only disappoint you in a short time. That's why you need to pay attention to the materials it is made from. Make sure it's the right size and have the functionality that matches your personal needs. Any wallet made from substandard materials will fall to tatters in no time. Any material ranging from leather to carbon fiber can be good or bad. Make sure you know where the material comes from. Leather, for instance, has a variety of sources and several ways it's processed so find out where it comes from and how it's tanned. Leather wallets are good with lighter tones of English bridle or natural tooling leather.
Make sure it matches your everyday style or a certain style your wallet is purposed for. Opt for a light leather one if you tend to wear jeans. However, for suits, wallets with a traditional dark finish will give you a sophisticated persona. A cordovan leather wallet is meant for a cattle rancher. Match your wallet with the seasons too. Summer is time for shorts so slimmer wallets will not make them sag and help improve your posture. You shouldn't sit for hours with Costanza wallet nestled in your pocket because it can mess with your spine alignment in the future.
Know the purpose of your future wallet. This should be in everyone's mind when shopping for a new billfold. It obviously should be perfect for everyday use, great for travel and is robust enough to last for several years. Travel wallets are a little bit different than a day-to-day wallet. So, it's not wrong if you have two or more wallets for everyday use and the other for more specific purposes.
These tips for buying a wallet will save you from making the mistake of choosing a wallet that doesn't meet your needs and looks hideous because it doesn't match your style.